Check Out What's in Store this Halloween at the 611 Galway Lane Home Haunt!
Home » Blog » South Carolina's Best Weekend Events, South Carolina Haunts: An In Depth Look, SouthCarolinaHauntedHouses.com News and Updates
September 30, 2020 By Haunt News & Press Releases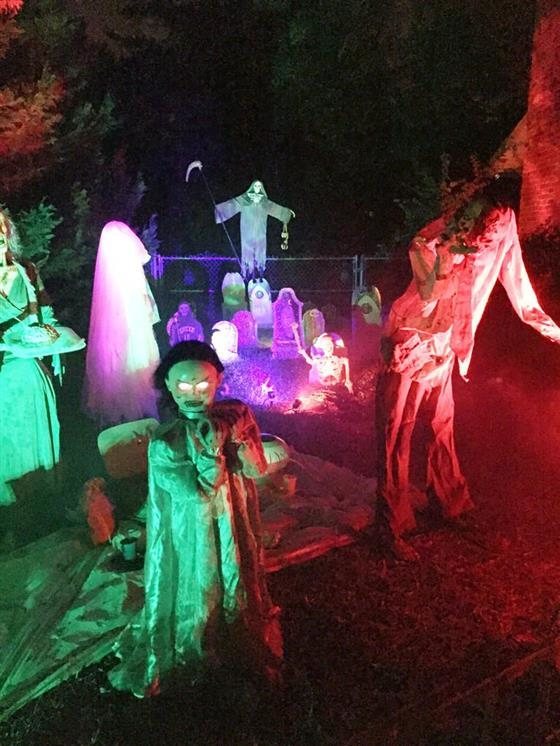 SouthCarolinaHauntedHouses.com recently sat down with Jiles Bishop of 611 Galway Lane, to discuss what's new at the Home Haunt for the 2020 Halloween Season!
What's new at 611 Galway Lane for 2020? Do you have any new rides, attractions, or special features that Haunt Seekers should know about?
We have gone COVID-19 compliant.
What are you most excited about for the 2020 Halloween Season?
More movement in the graveyard, fire.
What differentiates 611 Galway Lane from other local haunts in South Carolina?
Free and you get a piece of candy. One night only October 31st - from sunset to 9:00.
How long has 611 Galway Lane been in business? Can you tell us a bit more about 611 Galway Lane's history?
It all started in 2013. Kids too big for trick or treating so we decorated. Every year we add decorations. So you are going to see 17 years of decorations!
What's your favorite experience since opening 611 Galway Lane?
I have children that have grown up with the haunted house. They are in college and still come back for more!
How long is a typical haunt experience at 611 Galway Lane from start to finish?
About 10 minutes
On a scale from 1 to 10, how scary would you say 611 Galway Lane is? Why?
6-8.