Frightening Fun Awaits this Halloween Season at Fear Farm of Blacksburg
Home » Blog » South Carolina's Best Weekend Events, South Carolina Haunts: An In Depth Look, SouthCarolinaHauntedHouses.com News and Updates
August 28, 2019 By Haunt News & Press Releases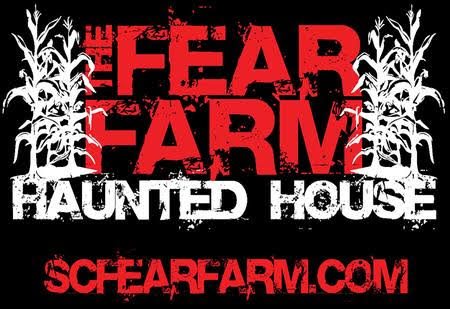 SouthCarolinaHouses.com recently sat down with Matt Davis of Fear Farm, to discuss what's new at the haunted attraction for the 2019 Halloween Season!
What's new at Fear Farm for 2019? Do you have any new rides, attractions, or special features that Haunt Seekers should know about?
2019 is a HUGE year for us! We have really upped our game by hiring more staff and adding lots more things to do on the farm. This year we have more to do on the Midway including a LIVE DJ some nights, more photo ops and characters to take pictures with, an updated escape room, a 9 hole putt putt course, and changes to every single one of our 5 haunted attractions.
What are you most excited about for the 2019 Halloween Season?
I'm most excited just to see all of our customers come back and get scared year after year! We put so much time and effort into getting everything just right from the lights, sounds, costumes, sets, and more to make them just perfect. It really all pays off to see our customers running, laughing, smiling, and screaming!
What differentiates Fear Farm from other local haunts in South Carolina?
I think our setting being outside on a farm in the rural country makes us creepy from the start. Then we offer FREE parking, which I feel is a plus. Then we keep you here a while listening to music, burn barrel on cold nights, concession stands, carnival games, and lots to do that other attractions don't offer!
How long has Fear Farm been in business? Can you tell us a bit more about Fear Farm's history?
Construction started in 2010 and we officially opened in 2011 to rave reviews. We have steadily grown every year to become one of the Carolina's highest ranked attractions by many review sites and review teams.
What's your favorite experience since opening Fear Farm?
I love getting to know my staff and customers. The staff comes from all walks of life from all different backgrounds to the quiet, shy, mom to the outgoing student athlete, to the computer nerd....and we all come together for the love of Halloween and haunted houses!
How long is a typical haunt experience at Fear Farm from start to finish?
The typical experience depends on the night you come and how long the lines are. If you don't have to wait in line and do all 5 haunted houses, play putt putt, and do the escape room, there's no way you will be gone in less than an hour.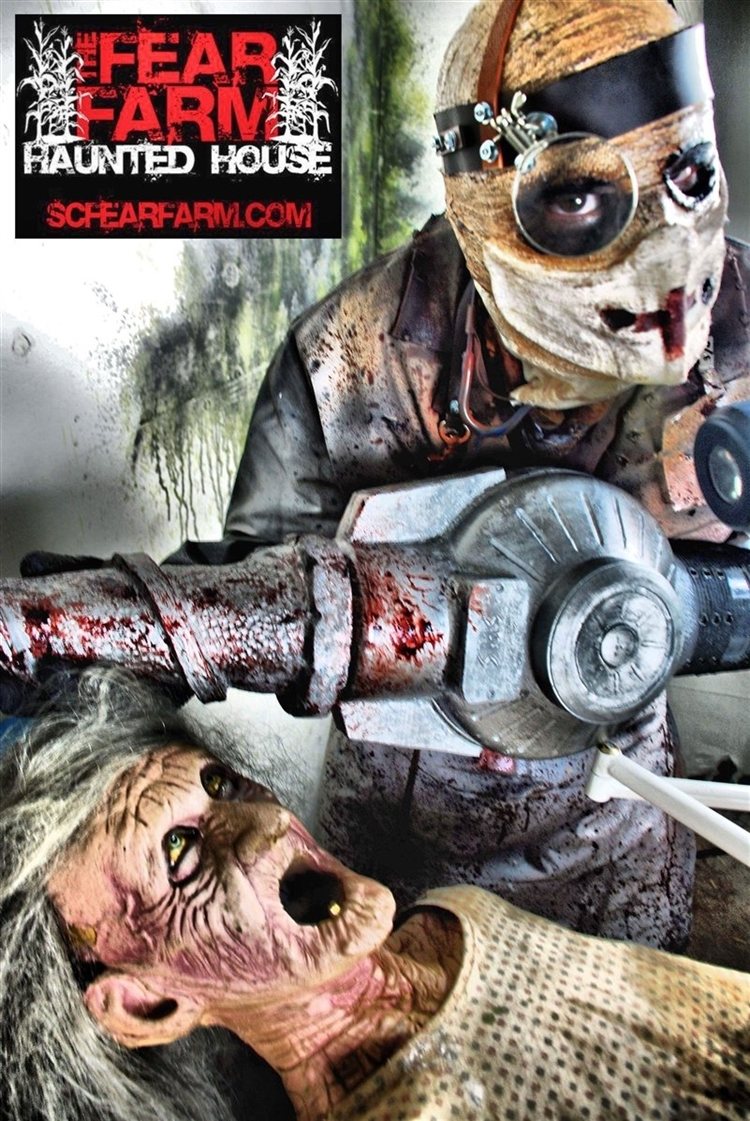 On a scale from 1 to 10, how scary would you say Fear Farm is? Why?
I would say The Fear Farm is a 9 out of 10. We try to scare you with unexpected scares, loud noises, and over the top characters, but we don't want to scare to the point of not being fun. We want to be just like a scary movie and entertain. As long as our customers have a great time at our event, we have done our job!
Does Fear Farm's property have any real haunted history? Do you have a spooky encounter you'd like to share?
The Fear Farm property has been in my family for 100 years and there have been many tales told of haunted and spooky occurrences that have happened over the years. Since the Fear Farm has been opened, we have hoped to give these spirits somewhere to hang out in October and have fun scaring our customers.
What inspired you to open up a haunted attraction? What's your favorite part of the business?
I have always loved Halloween. My birthday is Oct 13th so obviously that made my lucky number 13. I love the fall time of year, but I have always been into shows like the Addams Family, The Munsters, Goosebumps, Twilight Zone, as well as all of your newer horror movies like IT and Halloween, etc. My favorite part of the business is just taking ideas from my head and bringing them to life and then watching people as they walk through our creation.
How has new technology (i.e. animatronics, special props, etc) helped you to enhance Fear Farm?
New technology has helped us out since we first started. LED lights, better sounds, and more unique props and animations have really helped us to add more detail and more scares into each scene. Our costumes are getting better and better each year as well.
Can Fear Farm accommodate large groups? How many people can experience Fear Farm together as a group?
We love large groups and have ample parking for buses. We have church and school groups as well as just big groups of haunt lovers that come every year. We break you down to 6-8 people in an individual group to get the most for your experience, but any size group is welcome and we can accommodate you!
Does Fear Farm offer any special deals, discounts, or coupons?
This year the yellow dates on the calendar are BUY 3 GET ONE FREE NIGHTS! So, basically you buy 3 tickets at $20 plus tax and we hand you a 4th ticket. You can fight over who gets the free one!
Anything else you'd like to let us know about Fear Farm?
We would love for everyone to come see us this year! If you've been in the past its totally different, so give us a shot. If you've never been I think it's worth the drive from wherever to see what everyone is screaming about!